In New York City, it is best to wear versatile, comfortable, and stylish clothing options. New York City is known for its vibrant and diverse fashion scene, making it important to dress appropriately for any occasion.
Whether you're exploring the city's iconic landmarks, attending a Broadway show, or dining at a trendy restaurant, it's crucial to choose outfits that combine style and comfort. For daytime activities, opt for on-trend casual attire such as jeans or skirts paired with comfortable sneakers or flats.
In the evenings, embrace the city's fashion-forward culture by wearing chic dresses or tailored separates with statement accessories. Layering is key, as the weather in New York City can vary greatly throughout the day. Lastly, don't forget to dress for the season and pack an umbrella, as the city experiences all four seasons and sudden rain showers are not uncommon.
Dressing For The Diverse Cityscape
Dressing appropriately in New York City requires understanding and adapting to the city's diverse fashion culture. The cityscape is filled with different neighborhoods, each with its own unique style and ambiance, which can influence your choice of attire. From the trendy streets of Brooklyn to the upscale avenues of Manhattan, it's crucial to dress in a way that aligns with the setting. Whether you're exploring the art scene in Williamsburg or attending a Broadway show in Times Square, striking the right balance between style and comfort is essential.
Another factor to consider is the unpredictable weather that New York City is known for. One moment, the sun may be shining brightly, and the next, a rainstorm could be pouring down. It's important to be prepared for any weather condition by layering your clothing and carrying a compact umbrella. This way, you can seamlessly transition from the bustling streets of SoHo to the serene beauty of Central Park without worrying about being caught off guard by the elements.
Chic And Comfortable Footwear Options
When it comes to exploring New York City, it's important to find the perfect balance between chic and comfortable footwear. Stylish sneakers are a popular choice for both locals and tourists alike. Not only are they comfortable for walking long distances, but they also add a trendy touch to any outfit. Additionally, versatile ankle boots are a must-have for day to night looks. They can easily transition from exploring the city during the day to dressing up for a night out. Finally, classic flats are a timeless option that provide both comfort and style. Whether you're strolling through Central Park or exploring the city's vibrant neighborhoods, flats are a reliable choice to keep you looking and feeling great.
Layering Tips For Changing Temperatures
When it comes to dressing for the ever-changing temperatures of New York City, layering is key. Lightweight jackets and cardigans are perfect options for unpredictable weather, allowing you to easily add or remove layers as needed. Additionally, stylish scarves not only provide added warmth but also make a fashion statement.
When it comes to layering basics, tees and sweaters are versatile pieces that can be easily combined to create stylish outfits. Pair them with jeans or trousers for a casual look, or dress them up with a skirt or tailored pants for a more polished appearance. Don't forget about the outerwear – a versatile coat or jacket is essential.
Layering Tips for Changing Temperatures
Lightweight jackets and cardigans for unpredictable weather
Stylish scarves for added warmth and fashion statement
Layering basics: tees, sweaters, and versatile outerwear pieces
By carefully selecting your pieces and utilizing layering techniques, you can ensure that you are prepared for the varying temperatures of New York City while still looking stylish.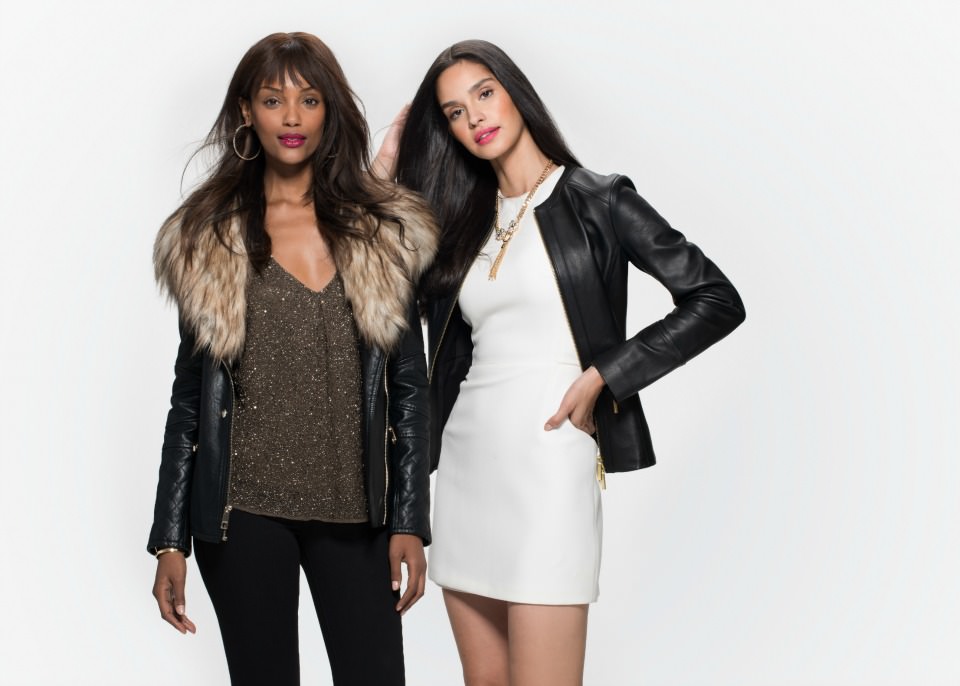 Credit: www.thaliasource.net
Must-have Accessories For The Big Apple
New York City is known for its fashion-forward atmosphere, so it's important to dress the part when exploring the city. To complete your outfit and make a statement, be sure to accessorize with the must-have items for the Big Apple. A statement handbag is a must, not only for its style but also for its functionality. It's important to have a bag that can hold all of your essentials while still looking fashionable. Trendy sunglasses are also a must, as they not only add a cool Manhattan vibe to your outfit but also protect your eyes from the bright city lights. Lastly, don't forget to pack a few stylish hats – they not only offer sun protection, but they also add a touch of fashion to any ensemble. With these accessories, you'll be ready to take on the streets of New York City in style.
Dressing For Different Seasons In Nyc
When it comes to dressing for different seasons in New York City, it is important to consider the weather conditions and the fashion trends. In the spring, mixing light layers and pops of color can create a stylish and comfortable outfit. Opt for a light jacket or cardigan paired with a colorful blouse or dress. Summer in NYC can be hot and humid, so choosing breathable fabrics like cotton and linen is essential. Flowy dresses and skirts are popular choices to beat the heat. As fall arrives, it's time to bring out the cozy sweaters and ankle boots. Layering with scarves and lightweight jackets can help transition from the warmer days to cooler evenings. Winter in the city can be bitterly cold, so warm coats, scarves, and waterproof boots are a must. Opt for materials like wool and down to keep you cozy. With the right wardrobe choices, you can stay fashionable and comfortable in any season in the Big Apple.
Trendy Outfit Ideas For Different Occasions
When it comes to exploring trendy neighborhoods in New York City, you'll want to embrace a casual street style. Opt for a pair of comfortable yet stylish sneakers or boots, paired with jeans or shorts and a trendy graphic tee or blouse. Layer with a stylish jacket or cardigan for those cooler evenings. Accessorize with a statement bag and some trendy sunglasses to complete your look.
For Broadway shows and fancy dinners, go for a chic and sophisticated outfit. A little black dress or a tailored suit is always a safe bet. Add some statement jewelry and a pair of heels to elevate your ensemble. Choose a stylish clutch or small handbag to carry your essentials.
When attending rooftop parties and upscale events, an elegant attire is a must. Opt for a stylish cocktail dress or a jumpsuit in a bold color or print. Pair it with elegant heels and minimalistic jewelry. Don't forget to bring a stylish evening clutch to complete your ensemble.
Dressing According To Neighborhood Vibes
For a trip to New York City, it's important to dress according to the neighborhood vibes. In SoHo, the fashion scene is edgy and trendy, so opt for bold and statement-making outfits. Think leather jackets, ripped jeans, and ankle boots for a hip and fashionable look. On the other hand, the Upper East Side calls for classic and sophisticated looks. Try tailored dresses, blazers, and pumps to fit in with the upscale atmosphere. If you find yourself in Williamsburg, embrace the bohemian and hipster-inspired outfits. Flowy dresses, vintage denim, and quirky accessories will help you blend in with the artistic and eclectic community. Remember, New York City neighborhoods have distinct personalities, so let the local vibes guide your fashion choices!
Packing Essentials For A Trip To Nyc
When planning what to wear in New York City, it is important to consider the unpredictable conditions and the need for versatile pieces that can be mixed and matched. Opt for comfortable shoes that will withstand long walks and subway rides, as exploring the city requires a lot of walking. New York weather can be quite unpredictable, so pack weather-appropriate clothing that can easily be layered. Lightweight and breathable fabrics are ideal for warmer days, while layers such as sweaters and jackets are essential for cooler temperatures.
Insider Shopping Tips In New York City
When it comes to finding the perfect outfit in New York City, there are plenty of insider shopping tips to keep in mind. Start by exploring iconic fashion destinations like Fifth Avenue and SoHo, where you'll find a plethora of high-end designer stores and trendy boutiques. These areas are known for their luxury shopping experiences and offer a wide range of options for fashion enthusiasts.
If you're looking for something more unique, venture beyond the main shopping districts and check out the local boutiques in different neighborhoods. Places like Greenwich Village and Williamsburg have a vibrant fashion scene and are home to independent stores that offer one-of-a-kind pieces.
For those in search of vintage treasures, thrift stores and flea markets are a must-visit. They are scattered throughout the city and offer a diverse selection of clothing and accessories. You might stumble upon some hidden gems and discover a vintage piece that perfectly captures the essence of New York City style.
Shopping Tips in New York City
Explore Fifth Avenue and SoHo for high-end designer stores and trendy boutiques.
Check out local boutiques in neighborhoods like Greenwich Village and Williamsburg for unique pieces.
Visit thrift stores and flea markets for vintage treasures.
Final Tips For Navigating Nyc Fashion Scene
When planning what to wear out in New York City, it's important to take inspirations from fashion-forward locals who effortlessly blend trends with their own unique sense of style. NYC is known for its diverse fashion scene, where anything goes and experimenting with different looks is encouraged. Confidence and comfort are key in any outfit choice, so focus on items that make you feel empowered and comfortable in your own skin.
Consider incorporating timeless pieces like a well-fitted blazer or a little black dress that can be dressed up or down for any occasion. Mixing high-end designer pieces with affordable finds can create a fashion-forward look without breaking the bank. Accessorizing can also elevate a simple outfit, so invest in statement pieces like a bold handbag or eye-catching jewelry.
Remember, the NYC fashion scene encourages individuality, so don't be afraid to take risks and express your personal style. Whether you opt for a vintage-inspired ensemble or a trendy streetwear look, confidence is the ultimate accessory that will make any outfit shine.
Conclusion
So, whether you're strolling through Central Park, exploring the vibrant streets of Manhattan, or enjoying a night out in New York City, dressing appropriately can enhance your experience in the Big Apple. By opting for comfortable yet stylish outfits that suit the season, incorporating local fashion trends, and considering the various activities you'll be engaged in, you can confidently step out in style while blending in with the fashionable New Yorkers.
Remember, being yourself and feeling confident in what you wear is the key to enjoying your time in this fashion-forward city.