When attending a theater in NYC, dress in semi-formal or smart casual attire to appear polished and appropriate for the occasion. Located in one of the world's fashion hubs, New York City theaters attract people who appreciate style and elegance.
This guide will help you navigate the dress code for a memorable night at the theater, while ensuring you feel comfortable and confident. Whether you're attending a Broadway show, an off-Broadway production, or a small theater performance, dressing appropriately will enhance your overall experience.
Follow these guidelines to make a fashionable statement while enjoying the world-class entertainment that NYC has to offer.
Dress Code For Broadway Shows
When attending a Broadway show in New York City, it's important to consider the dress code for the occasion. For evening performances, it is customary to dress up a bit more, with men generally wearing suits or dress pants paired with a button-down shirt or jacket, and women opting for cocktail dresses or dressy separates. Matinee performances, on the other hand, tend to have a more relaxed dress code, allowing for a casual yet polished look. Men can opt for dress pants or khakis with a collared shirt, while women can choose from a wide range of options such as skirts, dresses, or well-tailored pants with a blouse or nice top.
It's important to find a balance between style and comfort when selecting your outfit for the theater. While it's important to look presentable, it's equally important to be comfortable throughout the performance. Opt for fabrics that are breathable and allow for ease of movement. Consider wearing comfortable shoes, especially if you have to walk to and from the theater. Accessorize appropriately, keeping in mind that less is often more.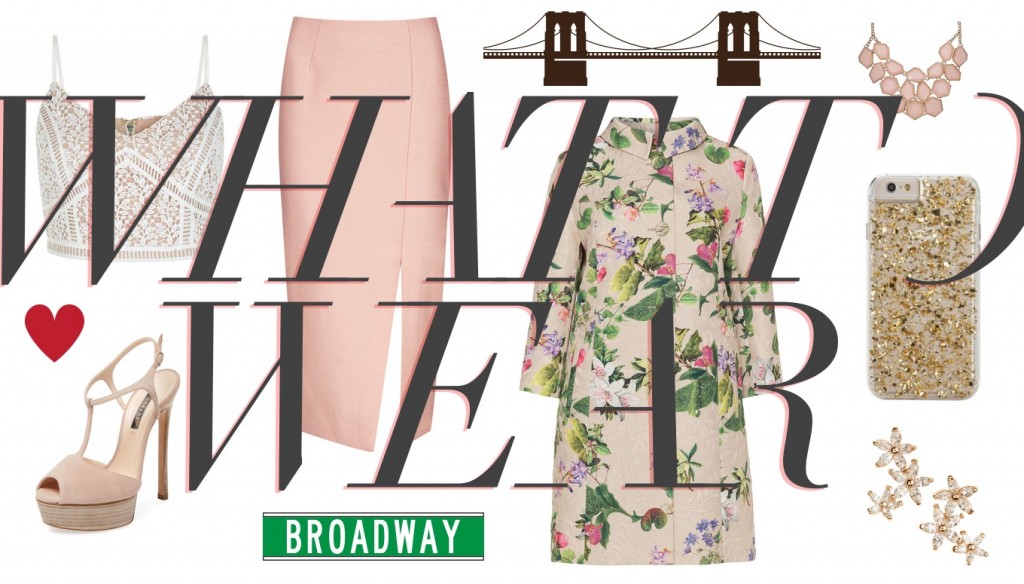 Credit: blog.ticketmaster.com
Tips For Choosing Appropriate Attire
Researching the theater's dress code policy is essential before attending a show. Some theaters have a formal dress code, while others are more relaxed. Checking their website or contacting the theater directly will provide valuable information on their expectations. Furthermore, it's important to consider the genre and theme of the show when selecting your attire. For a classic theater performance, a more formal outfit may be appropriate, whereas a contemporary show may allow for a more casual ensemble. Additionally, dressing for the season and weather is crucial for a comfortable experience. Opt for layers to accommodate indoor temperatures and consider the weather of the day. By following these guidelines, you'll ensure you're appropriately dressed for your theater outing in NYC.
Stylish Outfit Ideas For Theater Nights
When attending a theater night in New York City, opting for classic and timeless looks is always a safe choice. A little black dress paired with statement accessories can make a bold and elegant statement. You can also consider a tailored suit in neutral shades like black, gray, or navy for a sophisticated look. Pair it with a crisp white shirt or a silk blouse and complete the outfit with a pair of chic heels or loafers.
If you prefer a more fashionable and trendy outfit, you can experiment with different styles and textures. Opt for a jumpsuit in a bold color or an asymmetrical dress for a modern and edgy look. Don't be afraid to mix patterns or incorporate unique pieces like a leather jacket or a statement belt to add some personality to your ensemble.
Accessorizing for a polished appearance:
Jewelry
Choose one statement piece like a chunky necklace or a pair of earrings. Avoid too much bling to maintain an elegant look.
Handbag
Select a stylish handbag that complements your outfit. Opt for a clutch or a small crossbody bag for a more sophisticated touch.
Footwear
Wear comfortable yet stylish shoes like pumps, ankle boots or ballet flats. Avoid sneakers or overly casual footwear.
Makeup
Keep your makeup elegant and natural, focusing on either a bold lip or a smoky eye. Avoid heavy and excessive makeup.
Hair
Style your hair in a sleek updo or soft waves for a polished and refined look.
Conclusion
Choosing the perfect attire for a theater outing in NYC is crucial to ensure a comfortable and stylish experience. With the vibrant theater scene in the city, it's important to strike a balance between elegance and practicality. By opting for sophisticated yet comfortable clothing, paying attention to the weather, and considering the specific theater and its culture, you can make a fashion statement while enjoying a memorable night at the theater in NYC.