To dress appropriately in italy, opt for stylish and comfortable clothing. Italians prioritize fashion over comfort, so bring dressier outfits for evenings out.
Italy is one of europe's most stylish destinations, known for its fashion-forward locals, incredible food, and stunning landmarks. However, with such a fashion-conscious culture, packing can be daunting. When it comes to italian style, it's all about looking chic and put-together while still being comfortable enough to walk around the city all day.
The key is to choose versatile, high-quality pieces that can easily be mixed and matched. Italians also tend to dress more modestly than americans, so avoid revealing clothing and choose pieces that cover your shoulders and knees. With these tips in mind, you'll be ready to dress like a true italian on your next trip.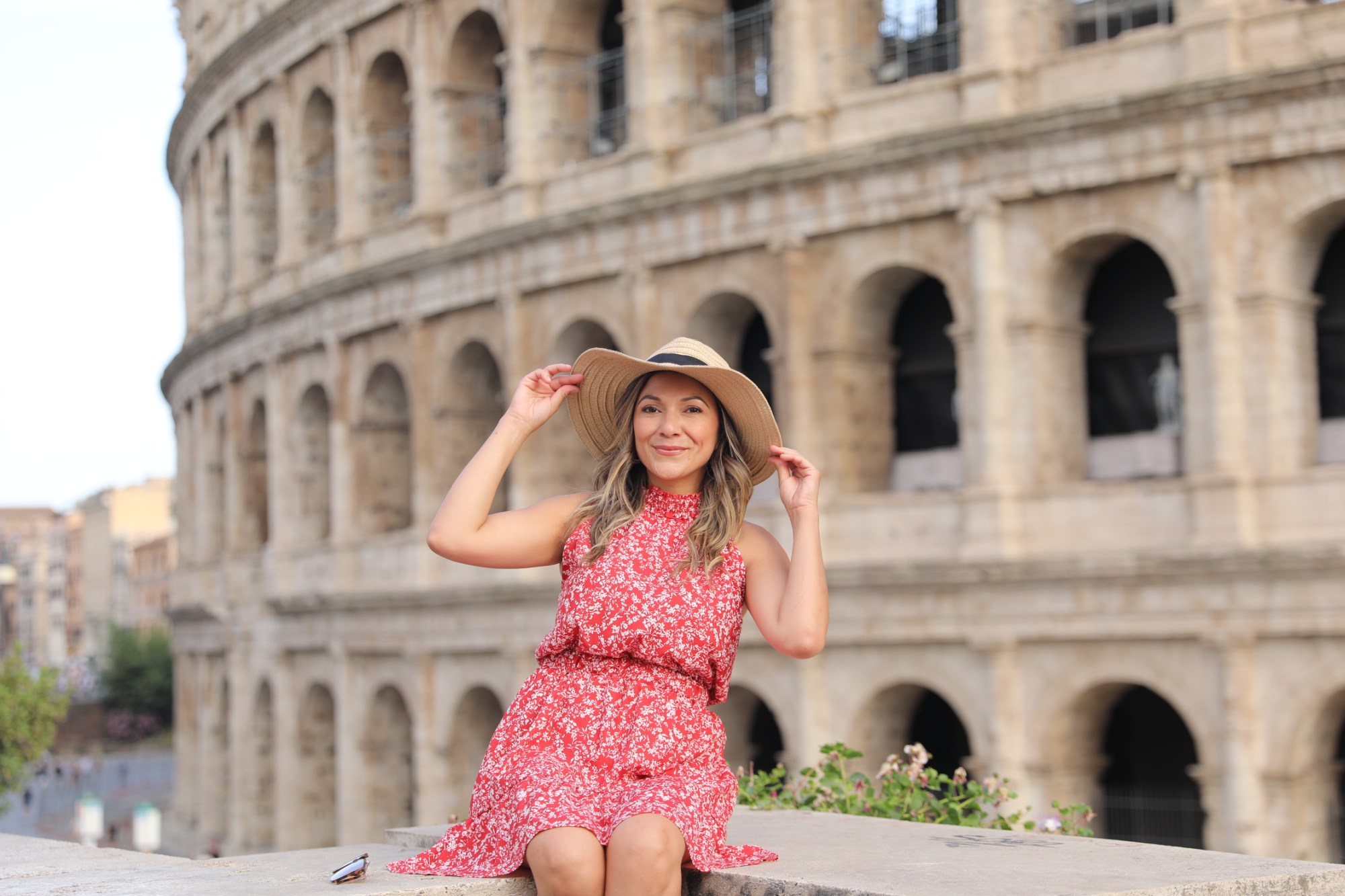 Credit: www.travelfashiongirl.com
Cultural And Social Considerations
What To Wear In Italy? Cultural And Social Considerations
Italy is one of the most fashionable countries in the world. Italian style is chic, elegant, and effortless. However, your wardrobe choices may vary depending on the region you're visiting and the occasion you're attending. It's essential to understand the cultural and social considerations of italy to dress appropriately wherever you go.
In this blog post, we will explore some tips to help you dress your best in italy.
Dress Codes In Different Parts Of Italy
Italy is divided into different regions, each with its unique style. In milan and florence, the fashion capital cities of the country, people are more formal and dress up more than other regions.
In rome, naples, and the south, people tend to be more laidback and prefer casual clothing.
Coastal towns and islands usually have a more relaxed beach style.
Importance Of Dressing Modestly In Churches And Other Religious Sites
Italy is a predominantly catholic country, and many of its grandiose churches and cathedrals are considered sacred places.
Dressing modestly is a sign of respect when visiting these religious sites. In general, women should cover their shoulders and knees, and men should dress appropriately.
Avoid wearing revealing clothes and beachwear in churches and religious sites, as it may attract unwanted attention.
Dressing For Different Occasions
Italians are famous for their sense of style, and they always dress to impress, no matter the occasion.
For dinner at a fancy restaurant or a night out in a club, go for a sleek dress or a tailored suit.
For a more relaxed evening, choose comfortable yet fashionable clothing such as linen trousers or a summer dress.
When going out for a picnic or a day trip, opt for comfortable shoes and casual clothes.
Local Fashion Trends
Italy is home to some of the most prominent fashion houses globally, and it's no surprise that italian fashion trends are always in style.
Classic, timeless pieces such as leather jackets, trench coats, and high-quality shoes are a staple in italian fashion.
Italians are renowned for their love of vibrant colours, bold prints, and statement accessories. Don't be afraid to mix and match patterns and colours to make a statement.
Dressing in italy is an art form. The country values fashion and style, but it's essential to dress appropriately for each situation and location. With these tips, you'll be able to blend in with the italian fashion scene while staying true to your personal style.
Climate And Seasonal Considerations
Weather Patterns Of Italy
Italy has a diverse climate due to its geographical location. Generally, the northern part of italy is cooler and more humid than the southern region, which is warmer and dry. The country experiences four seasons, which are mild in the coastal areas and more extreme in the inland.
Dressing Appropriately For Different Seasons
When choosing what to wear in italy, the season is a significant determining factor. Here are some tips on how to dress appropriately for each season:
Winter: Temperatures range from 0°c to 15°c, so it's essential to dress in layers. Wear a warm coat, thick scarf, gloves, and thermal underwear.
Spring: Temperatures range from 10°c to 20°c, so light jackets, trench coats, and medium-weight sweaters are ideal. Don't forget to add a scarf for chilly evenings.
Summer: Temperatures range from 20°c to 35°c, so light and breathable clothing is necessary. Opt for linen, cotton, or silk fabrics that allow air circulation. Hats, sunglasses, and sunblock are also essential.
Fall: Temperatures range from 10°c to 20°c, so medium-weight jackets, cardigans, and scarfs are suitable.
Materials And Fabrics To Consider
The choice of fabric is essential when dressing for italy's climate. Some materials to consider include:
Cotton: It's breathable and comfortable, making it ideal for summer and warm weather.
Linen: It's also breathable and lightweight, making it an excellent choice for the summer.
Silk: It's smooth and comfortable, making it a perfect choice for semi-formal occasions.
Wool: It's warm, making it ideal for winter.
Navigating The Heat During The Summer Months
Summer in italy can be intense in some places. Here are some tips to help you navigate the heat:
Opt for light-colored and loose-fitting clothing
Choose fabrics that breathe, such as cotton, linen, or silk
Wear a wide-brimmed hat to protect your face and neck from the sun
Use sunglasses to protect your eyes from uv rays
Bring a small portable fan or misting spray to keep you cool.
Italy's weather patterns and seasonal variations should be taken into account when choosing what to wear. The choice of fabric and materials is also crucial in staying comfortable throughout your trip. Additionally, knowing how to navigate the heat during summer months will help you enjoy your visit even more.
So, pack accordingly and enjoy your italian adventure!
Packing Tips And Essentials
Are you planning a trip to italy but feeling unsure about what to pack? You're not alone! Figuring out what to wear can be daunting. Fortunately, we've got you covered with some essential packing tips and key items to consider bringing along.
Essential Items To Pack
When packing for italy, keep in mind that you want to bring versatile items that you can easily mix and match. Some essential items to pack include:
Comfortable walking shoes
A lightweight scarf
A light jacket
A cross-body bag
Sunglasses
Clothes made from breathable fabrics
What To Wear On A Typical Day
When dressing for italy, it's best to stick to simple, elegant clothing. Italians often dress with style and grace, so avoid looking too casual. Some staple clothing items to wear on a typical day include:
A maxi dress
A pair of comfortable pants or jeans
A blouse
A skirt
A t-shirt or blouse
Shoes To Consider
Italians love fashion, and shoes are no exception. So, it's worth putting some thought into what shoes you'll bring along. Here are some options to consider:
Sneakers
Ballet flats
Sandals
Loafers
Ankle boots
Accessories To Bring
Finally, don't forget to pack some accessories that can add some flair to your outfits. Consider adding these to your bag:
Statement earrings
A belt
A hat
A watch
By keeping these packing tips in mind and bringing along some key essentials, you'll be all set to enjoy your italian vacation in style!
Styling Tips For Men And Women
Italy is known for fashion and style, so choosing what to wear in italy can be a bit intimidating. Whether you are male or female, there are some simple yet essential tips to help you look and feel your best while exploring italy's beautiful cities.
Dressing For Different Body Types
One of the most crucial aspects of dressing well is dressing for your body type. It is essential to understand your body shape to highlight your strengths and minimize any perceived flaws. Here are some tips for different body types:
Hourglass: Balance your upper body with your lower half; wear clothes that accentuate your waistline.
Apple: Wear clothes that create a waistline illusion while subtly elongating your torso.
Pear: Opt for clothes that highlight your smaller waistline while proportionally balancing your top half.
Athletic or rectangle: Create a curvier silhouette by wearing pieces that hug your waistline.
Tips On Layering And Accessorizing
Layering and accessorizing can turn any simple outfit into a chic and stylish one. Here are some tips to keep in mind:
Layering: Start with a base layer like a tank top and build up with complementary pieces like a denim jacket or a blazer.
Accessorizing: Accessories like hats, scarves, and jewelry can bring your outfit together and add a pop of color or texture.
Colors And Patterns To Consider
Colors and patterns are crucial in italian fashion. It's essential to choose colors that complement your skin tone and patterns that flatter your body shape. Here are some suggestions to keep in mind:
Neutral colors: Shades of navy, white, beige, and black are always in style, and you can't go wrong with them.
Bold colors: Add a pop of color with vibrant hues like red, yellow, or green, to stand out in the crowd.
Patterned pieces: Italian style is all about bold prints like polka dots, stripes, and florals.
Ideas For Creating Different Outfits
Creating different outfits is all about mixing and matching pieces to create unique looks. Here are some ideas to get you started:
Summer outfit: Pair a flowy sundress with sandals and a straw hat for a feminine and chic summer look.
Fall outfit: Pair a leather jacket, a turtleneck, and boots for a grown-up, sophisticated, and edgy style.
Winter outfit: Layer a wool coat over a sweater with jeans and knee-high boots for warmth and style.
Remember, when in doubt, always choose pieces that you feel comfortable and confident in. And never forget to have fun and experiment with your style while enjoying all that italy has to offer.
Frequently Asked Questions On What To Wear In Italy?
What Are The Clothing Recommendations For Italy?
Italians take style seriously, and it's best to pack smart casual clothing. Choose stylish clothing with neutral colors and avoid sneakers, shorts, and tank tops in the city, especially churches.
What Kind Of Shoes Should I Bring To Italy?
Comfortable shoes for city walking – as many cities in italy are built for walking. Choose dress shoes, ballet flats, loafers, or sandals (in summer) and avoid hiking shoes or sneakers.
Can I Wear Shorts In Italy?
Italians rarely wear shorts, except on the beach or during hot summer days in seaside towns. It's recommendable to wear skirts or capris for women and pants for men, instead of shorts.
What Clothing Should I Avoid In Italy?
It's best to avoid sportswear, athletic shoes, shorts, tank tops, and flip-flops, especially in the cities or places like churches, where more formal clothing is required.
What Is The Dress Code For Visiting Churches In Italy?
When visiting churches, shoulders and legs must be covered, and shorts, tank tops or revealing clothing should be avoided. It's best to wear elegant and conservative clothing.
Conclusion
To sum up, packing for a trip to italy can be a delightful experience when you have the right wardrobe essentials. Remember to focus on comfort, versatility, and style. Choose clothing that will not only make you feel fabulous but will also keep you cool during the hot weather.
Make sure to pack a comfortable pair of walking shoes as you will be exploring the sights of the beautiful country. Accessories such as sunglasses, hats, and scarves are crucial to protect your skin from the sun and elevate your outfit game.
Lastly, do not forget to check the weather forecast before your trip to avoid any unexpected changes. With these tips in mind, you should be all set for an unforgettable time in italy. Happy travels!