For switzerland, pack warm, comfortable clothing suitable for the season and weather conditions. Switzerland's weather can be unpredictable, so it's important to bring layers and waterproof gear.
Switzerland is a country known for its picturesque beauty, scenic landscape and chilly weather. It is a country that experiences all four seasons, and the temperature can vary greatly depending on the time of year. The best time to visit switzerland is during the summer when the weather is mild and pleasant, making it perfect for outdoor activities like hiking and sightseeing.
In winter, the weather is much colder and snowfall is common, making it an ideal time for skiing and other winter sports. However, regardless of the season, you must pack appropriate clothing to stay comfortable and safe during your trip. In this article, we have put together a guide on what to wear in switzerland, so you can enjoy your trip to the fullest.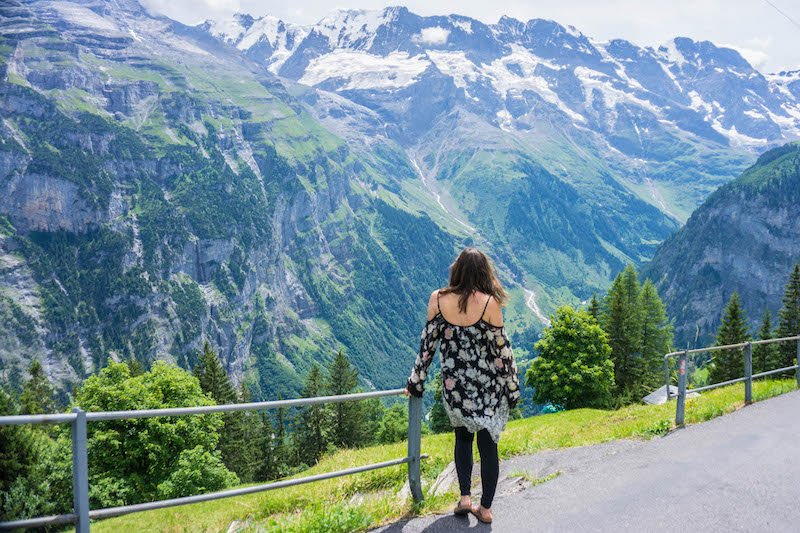 Credit: eternalarrival.com
Understanding Switzerland'S Climate And Culture
What to wear in switzerland? Understanding switzerland's climate and culture.
Switzerland is a year-round destination, and dressing for the country's climate and culture is essential. While switzerland's weather can fluctuate, its culture is relatively consistent. As a multi-lingual nation with diverse traditions, swiss people prefer to dress well and conservatively.
To help you pack for your trip to switzerland, let's explore the relationship between switzerland's climate and clothing, the role of culture in swiss fashion decisions, and seasonal variations in what to wear.
The Relationship Between Switzerland'S Climate And Clothing
Switzerland's climate varies from region to region, and the weather can change rapidly. The country has four distinctive seasons and experiences cold winters, mild summers, and rainy days throughout the year. When it comes to clothing, layering is crucial in switzerland, and you need to dress for any weather eventuality.
Here's a list of what to wear depending on the season:
Spring (march to may): Light to medium-weight clothing is essential. Pack a coat, jacket or raincoat, with comfortable waterproof walking shoes.
Summer (june to september): You'll need light clothing to stay cool but also pack long sleeves, pants and a jacket for the colder evenings. Sunglasses, sunscreen, and a hat are also necessary.
Autumn (october to november): Pack thicker layers, such as sweaters, blazers, and raincoats. Make sure you bring comfortable walking boots/shoes, as there may be rainfall.
Winter (december to february): You'll need warm clothing such as a thick coat, sweater, scarf, gloves, a hat, and waterproof boots. Thermal layers are also a worthwhile investment.
The Role Of Culture In Swiss Fashion Decisions
Swiss people place a strong emphasis on dressing well and conservatively, as dressing appropriately demonstrates respect for a person, an occasion, and the public. Swiss fashion is heavily influenced by the country's rich heritage; however, some modern apparel styles are acceptable.
When packing for your trip, practicality is essential, and you should aim to make your outfit look effortless.
Here are some things to keep in mind when dressing in switzerland:
Clean, comfortable, and stylish clothing is the norm in switzerland.
Avoid wearing sportswear unless you're engaging in outdoor physical activity.
Modesty is essential, so wear clothes that cover your shoulders and legs.
Dress appropriately for the event you're attending. If unsure, ask your host or hotel staff for guidance.
Seasonal Variations In What To Wear In Switzerland
Switzerland has four distinct seasons, and each season brings a different weather pattern. When it comes to packing for your trip, you'll need to consider the weather for the time of year you're travelling. Here's a summary of what to wear during the different seasons:
Spring: Light to medium-weight clothing. A coat, jacket or raincoat, and comfortable waterproof walking shoes.
Summer: Light clothing, with long sleeves, pants and a jacket for the colder evenings. Sunglasses, sunscreen, and a hat.
Autumn: Thicker layers, such as sweaters, blazers, and raincoats. Comfortable walking boots/shoes.
Winter: Warm clothing such as a thick coat, sweater, scarf, gloves, a hat, and waterproof boots. Thermal layers are also necessary.
Understanding switzerland's climate and culture is essential when deciding what to wear in switzerland. Swiss people place great importance on dressing well and conservatively, and weather conditions can vary rapidly. By following our guidelines, you'll be able to dress appropriately for any event and enjoy switzerland to its fullest.
Dressing For The Mountains
Dressing appropriately for swiss mountainous regions is crucial to make the most of your experience. The weather can be unpredictable, and temperatures plummet as you climb higher. So, it's essential to prepare yourself with the right gear. In this blog post, we'll discuss the significance of selecting proper footwear, the outerwear you should pack, and the essential accessories you'll require to conquer switzerland's mountains.
The Importance Of Choosing The Right Footwear
Whether you're hiking on rough mountain terrains or skiing down the slopes, comfortable and reliable footwear is vital. Hiking boots or sturdy shoes with grip soles are ideal for tackling the uneven trails. A good pair of waterproof, insulated, and comfortable boots will keep your feet dry and warm in snow or rain.
You can also carry a pair of snow boots for deeper snow. If you're planning to do some skiing, make sure to pack ski boots with a proper fit and comfortable inner lining.
Here are some points to consider when choosing the best pair of shoes or boots:
Choose shoes or boots that protect your ankles and provide good arch support.
Look for durable materials to cope with the snow and rough terrain.
Invest in good quality, waterproof shoes or boots to keep you dry.
Ensure a proper fit to avoid blisters and other foot-related issues.
Outerwear To Wear In Switzerland'S Mountainous Regions
Switzerland's mountainous regions demand warm and waterproof clothing to protect yourself from the freezing temperatures. Layering is key, and you should start with a base layer that keeps moisture away from your skin. Cotton isn't the best choice as it traps moisture and can chill you.
Opt for polyester or merino wool instead.
Next, add a layer of insulation to retain heat, followed by a waterproof jacket or shell. The outer layer provides an extra shield against the wind, snow, and rain. Here's a list of essential outerwear to pack:
Base layer: Polyester or merino wool shirts, leggings, and socks.
Mid layer: Fleece or down jackets, insulated vests, and long-sleeve shirts.
Outer layer: Waterproof and insulated ski jackets or shells, snow pants, and gloves/mittens.
Head gear: Fleece-lined beanies, balaclavas, and neck gaiters.
Eyewear: Ski goggles or sunglasses with uv protection.
Accessories To Bring To The Mountains
Accessories play a significant role in keeping you warm and comfortable in swiss mountains. Here are some key accessories to bring:
Thermal underwear: Thermal tops and leggings made of polyester or merino wool to keep you warm.
Hand and foot warmers: Disposable hand and foot warmers to combat the cold.
Backpack: A sturdy and waterproof backpack to carry your essentials.
First-aid kit: A small first-aid kit with essential items like bandages, pain relievers, etc.
Water bottle: A refillable water bottle to stay hydrated.
Snacks: Energy bars, nuts, or any high-protein snacks to keep you fueled.
Sunscreen: Protect your skin from uv rays using a waterproof sunscreen.
Lip balm: Keep your lips moisturized and protected with a good quality lip balm.
Packing the right gear is vital for an enjoyable and safe experience in switzerland's mountains. When preparing for your trip, don't overlook the importance of comfortable footwear, warm and waterproof outerwear, and essential accessories. With the right preparation, you can enjoy your adventure with peace of mind.
City Chic: What To Wear In Urban Switzerland
Swiss City Style And How To Fit In
Switzerland is a trendy country with a unique fashion sense. Swiss people dress appropriately for every occasion, and you should too. Swiss fashion leans towards a chic and minimalist style, with neutral tones and quality fabrics. To fit in with the locals and keep up with city chic fashion, here are a few important factors to consider when visiting swiss cities:
Dress conservatively and avoid revealing clothing.
Choose quality over quantity when it comes to clothing, invest in good quality pieces that you can style in multiple ways.
Layering is a must, especially in the colder months.
Accessorize with neutral-colored bags, shoes, and scarves.
Dress comfortably because you will be walking around a lot.
Avoid wearing anything too flashy or brightly colored.
Important Factors To Consider When Visiting Swiss Cities
Swiss cities are known for their cleanliness and orderliness, and it's essential to dress accordingly. Here are some important factors to keep in mind:
Comfortable shoes are a must, as most swiss cities have cobbled streets.
Since switzerland has a changeable weather pattern, always check the weather forecast before heading out.
It's important to dress appropriately for the occasion, so do some research before deciding what to wear.
Always carry a light jacket or sweater with you because the temperature can drop rapidly even during summer evenings.
Swiss cities are known for their fashion sense, so avoid standing out as a tourist by dressing appropriately.
What To Wear In Specific Swiss Cities
Each swiss city has its unique fashion identity, and it's essential to dress appropriately for each destination. Here are some fashion tips to help you blend in:
Zurich
The fashion scene in zurich is chic and sophisticated, so avoid wearing anything too casual.
Neutral colors, high-quality fabrics, and well-fitting clothes are a must.
Dress in layers, as the weather can change quickly.
Geneva
Dress in sophisticated and luxurious clothing that will take you from day to night.
Accessories such as a statement watch or scarf are a must.
Avoid wearing too much jewelry or anything too flashy.
Bern
Swiss traditions are honored in bern, so consider incorporating traditional swiss pieces into your outfit.
Dress conservatively and avoid wearing anything too revealing.
Comfortable shoes are essential as bern has cobblestone streets.
When visiting swiss cities, it's important to consider the city's fashion identity and dress appropriately. Keep in mind the weather, comfort, and occasion, and choose quality over quantity. Remember, blending in with the locals can make your experience more enjoyable.
Switzerland'S Traditional Attire
Switzerland – a land-locked country – is world-renowned for its chocolates, cheese, mountains, and watches. Switzerland is also famous for its traditional clothing, which is still an essential aspect of its culture. If you plan to visit switzerland and are wondering what to wear, it's essential to understand the traditional swiss attire.
An Overview Of Traditional Swiss Clothing
Traditional swiss clothing varies from one region to another and includes a mix of german, french, and italian fashion influences. The clothing is made using natural fabrics like wool and cotton and is characterised by intricate embroidery work.
Here are some common elements of traditional swiss clothing:
Dirndl: It is a dress that consists of a bodice, a full skirt, and a blouse. Dirndls are available in various designs and colours and are often paired with an apron.
Lederhosen: It is traditional swiss leather trousers that are often teamed with a shirt and suspenders.
Tracht: It is a type of swiss clothing with a blouse and a skirt.
Locating Sources Of Traditional Swiss Clothing
If you plan to buy traditional swiss clothing, here are some of the places where you can find them:
Pedestrian shopping areas like bahnhofstrasse in zurich and rue du rhone in geneva have several shops that sell traditional swiss clothing.
Farmers' markets and craft fairs in switzerland also sell traditional clothing.
Online stores like swiss-folklore offer a wide range of traditional swiss clothing.
Integrating Traditional Swiss Elements Into Your Outfit
If you want to integrate elements of traditional swiss clothing into your outfit, you can try the following:
Wear a hat: Swiss hats like bollenhut or the appenzeller will add a traditional touch to your outfit.
Include traditional embroidery: Incorporating traditional swiss embroidery into your outfit is an excellent way to add an authentic swiss touch.
Accessorise with a scarf: Swiss scarfs are made of wool and adorned with intricate embroidery work. They can enhance the overall look of your outfit.
Understanding traditional swiss clothing can help you blend in the swiss culture and add a touch of authenticity to your outfit. You can locate traditional swiss clothing by visiting the pedestrian shopping streets, farmers' markets, and online stores. By incorporating traditional swiss elements into your outfit, you can create a perfect balance of modern and traditional attire.
Frequently Asked Questions For What To Wear In Switzerland?
What Is The Weather Like In Switzerland?
Switzerland's weather varies and it's recommended to pack layers suitable for fluctuating temperatures. Winters are cold, summers are warm with occasional rain.
What Are The Clothing Essentials For Switzerland?
Warm clothes like jackets, sweaters, scarves, and gloves are essentials for the winter season. During summers, pack light clothes, sunglasses, and a hat for protection from the sun.
Can I Wear Sneakers In Switzerland?
Sneakers are a good choice for activities like hiking and walking, but not appropriate for formal situations. For dressier occasions, wear closed-toe shoes like loafers or flats.
Do I Need To Pack Waterproof Clothing For Switzerland?
Waterproof clothing is necessary in switzerland as the weather can be unpredictable, even in summer. A rain jacket, boots and an umbrella would be useful to have.
Can I Wear Shorts And Skirts In Switzerland?
Shorts and skirts are acceptable in switzerland in summertime, but this depends on the activity and location. If in doubt, opt for longer lengths or bring leggings to wear underneath.
Is It Necessary To Wear Traditional Swiss Clothes?
There is no requirement to wear traditional swiss clothes when visiting switzerland but it can be a fun way of participating in local traditions. Examples include lederhosen for men and dirndl dress for women.
Conclusion
After all is said and done, switzerland is not only a traveler's paradise but also a fashionista's delight. What you wear in switzerland is as important as where you go, so it's essential to pack wisely. Whether you're visiting the snowy mountains or exploring the vibrant cities, the key is to be appropriately dressed for the occasion.
By following the tips and advice in this article, you'll be able to fit in with the locals and enjoy all that switzerland has to offer while feeling comfortable and looking stylish. Remember to layer your clothing, invest in a good pair of shoes, and pack versatile items that you can mix and match.
With these handy tips, you're well on your way to an unforgettable swiss adventure. So go ahead, start packing, and get ready to immerse yourself in the beauty and culture of this magnificent country.