For October in Italy, it is recommended to wear layered clothing, including a light jacket or sweater, long-sleeved shirts or blouses, and comfortable pants or jeans. Italy in October offers pleasant weather with mild temperatures.
As the autumn season settles in, the temperatures can vary throughout the day, so it's wise to dress in layers. Layering allows you to adjust your clothing accordingly as the temperature changes. A light jacket or sweater can be worn over long-sleeved shirts or blouses for cooler mornings or evenings.
Comfortable pants or jeans are ideal for exploring the beautiful cities and towns of Italy. With the right clothing choices, you can comfortably enjoy the sights, culture, and cuisine that Italy has to offer in October.
1. Weather In Italy In October
Weather in Italy in October
Italy experiences varied weather conditions in October, making it essential to pack accordingly. Temperatures range from *mild* to *cool*, with highs averaging around *17-20°C* (63-68°F) and lows averaging around *10-13°C* (50-55°F). It's advisable to pack a mix of **light layers** to accommodate the fluctuating temperatures.
October sees **moderate rainfall** in Italy, so be prepared with a **waterproof jacket** or an umbrella. The **humidity** also tends to be relatively high, especially in coastal areas, so it's recommended to wear breathable clothing.
Daylight hours in October are generally shorter than in the summer months, providing around **10-11 hours** of daylight. It's good to plan activities accordingly and carry **sunglasses** as the sun can still be bright.
Temperature Range
Rainfall
Humidity
Daylight Hours
Mild to cool
(17-20°C / 63-68°F)
Moderate
Relatively high
Around 10-11 hours
Overall, packing versatile clothing, including layers, a waterproof jacket or umbrella, and sunglasses, will ensure you are well-prepared to enjoy October in Italy.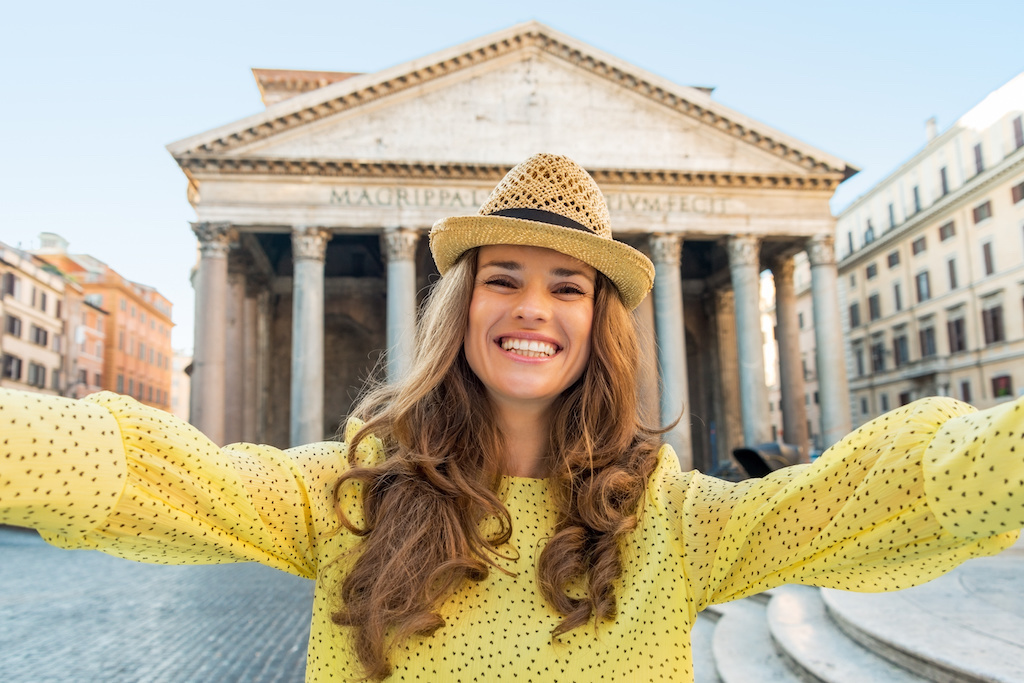 Credit: www.travelfashiongirl.com
2. Clothing Essentials For October In Italy
When it comes to clothing essentials for October in Italy, it's important to plan for the changing weather and pack accordingly. Layering is key during this time of year, as temperatures can fluctuate throughout the day. Having lightweight jackets and sweaters handy allows you to easily adapt to the changing conditions. Opt for pieces that can be easily added or removed as needed.
Comfortable footwear is another essential item to pack for Italy in October. With a lot of walking and exploring to do, it's important to have shoes that are both stylish and comfortable. Consider packing a pair of sturdy walking shoes or comfortable sneakers that provide good support.
3. Stylish Outfit Ideas For October In Italy
When it comes to dressing stylishly in Italy in October, there are a few key outfit ideas to keep in mind. For a casual chic look during the daytime, opt for a combination of comfortable and trendy pieces. Consider pairing a pair of slim-fit jeans with a cozy sweater and a stylish leather jacket. Layering is key, as the weather can be unpredictable in October. To add an elegant touch to your evening attire, go for a classic little black dress paired with statement accessories. A sleek pair of heels and a chic clutch can instantly elevate your look. And speaking of accessories, don't forget to enhance your outfits with the right pieces. Consider adding a colorful scarf, a statement necklace, or a stylish hat to complete your ensemble. Keep in mind that in Italy, people appreciate well-dressed individuals, so embrace your personal style and have fun with your October outfits!
Conclusion
As you plan your trip to Italy in October, it's essential to consider the weather and pack accordingly. The autumn season brings cooler temperatures and occasional rainfall, making it important to have appropriate clothing. Layering is key, so be sure to pack a mix of lightweight sweaters, long-sleeved shirts, and a waterproof jacket.
Don't forget to include comfortable shoes for walking, as well as a few stylish options for those special dining experiences. Accessorize with a scarf and a hat, to both stay warm and add a touch of Italian flair to your outfits.
Remember to check the local customs and dress codes, especially if you plan on visiting religious sites or upscale establishments. By planning your wardrobe in advance, you can ensure that you feel comfortable and stylish as you explore the beautiful country of Italy in October.